Creating Opportunity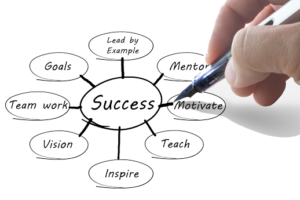 Making connections is the first step. Activating those connections into opportunities is just as important. You must help your prospects engage.
The truth is that every person who encounters you will have one of three simple responses:
I Need That Now!
I'm Not Interested
Tell Me More
What is your strategy when you encounter one of these three responses? Do you have one?
Many of the people we work with struggle with all three. They don't have a plan for engaging prospects on their website, on the telephone, or even when they meet them in Starbucks.
They tend to build their success on customers who basically beg to do business with them.
What is the Answer?
The answer is to understand what your customers need and give it to them. Sound too simple? It is, but it is also true.
We start by helping you understand your sales cycle and the pipeline clients travel as they move from stranger to happy customer. This identifies the touch points where you need to be able to engage with them or risk loosing their interest.
We then discuss CRM – or customer relationship management. This is the process of allowing your prospects to tell you 'Yes', 'No', or 'Maybe' and then feeding them the information THEY need to move into an engagement.
Finally, we help you chart the activity and tools you need to make this process as automated as possible so you can spend your time helping those that need it and letting your systems follow up with the rest.
So, What is Next?
Use the link on this page to schedule a free 20 minute review with us. We'll answer your questions and give you insights on improving engagement.
Facebook Comments