Welcome to our blog.
This is where we share our ideas and your comments so we all can grow. Enjoy and let us know what you think.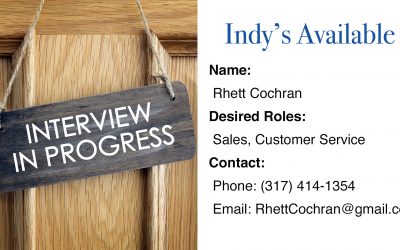 Rhett is looking for a local opportunity in sales or customer service. You may contact him by: Phone: (317) 414-1354 Email: RhettCochran@gmail.com Looking for a Job? Come and be interviewed on Indy's Available. The cost to schedule an interview is $25. We...
read more