Crushing It on LinkedIn all Starts with Your Profile
Generate Targeted Leads and Dramatically Increase Sales for Your Business!
Since its launch in 2003, LinkedIn has been known as an excellent place to search and find a new job and stay connected with like-minded individuals and former colleagues and friends.
However, LinkedIn is so much more than that. For businesses, it is a powerful marketing tool that can help them generate more targeted leads and dramatically increase sales for their business.
In today's age of social media, leveraging a professional social network like LinkedIn to drive sales leads is becoming more critical than ever before.
Most Businesses Fail When It Comes To Using LinkedIn
Many businesses have failed to effectively harness the power of LinkedIn for a variety of reasons, including:
They don't think that their customers are on social media
They believe that only young people use social media
They think that social media marketing is too much work and a waste of time
The feel that if they use social media platforms, like LinkedIn, they will only open their business to criticism
They don't really understand how to use it
They don't think that social media marketing drives any meaningful results
Unfortunately, these kinds of excuses are doing nothing to help you grow your business.
With more than 500 million users, LinkedIn is the largest professional networking site in the world and an excellent place for companies to make meaningful connections with others in their industry, find highly qualified and targeted leads, and drive more traffic to their business websites to increase brand awareness and generate leads.
If you're ready to ditch the excuses and finally tap into the power of LinkedIn, you're in luck. Leadstra has created  a comprehensive live online profile workshop that will ultimately allow you to use LinkedIn to generate targeted leads and increase sales in your business.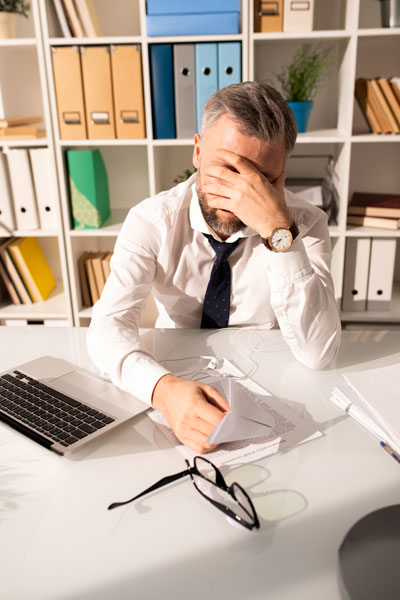 Introducing Leadstra's LinkedIn Success Profile Optimizer Class
Here is just a sampling of what you'll discover in this live, interactive webinar course:
Adding the correct type of profile photo. This is a big deal
How to optimize your first and last name
Don't make the mistake of having a bad headline
Creating a professional and SEO focused summary
Which skills and endorsements do you really need to list?
Why you must get recommendations (and how to do so)
Connecting with your most relevant LinkedIn users
Why and when you should publish on LinkedIn
The power of commenting, sharing and liking on LinkedIn
and much more!
You do not want to miss this in depth training!
Online live classes are held twice a month and are capped at 5 participants. You'll not only learn about how to optimize your profile, but will work with your trainer and the other participants to get your own profile ready for prime time. The session lasts 60 minutes and you'll get these awesome extras – absolutely free just for attending:
eBONUS #1 – Our "How to Create a Killer LinkedIn Profile" Report
This great report reinforces and expands on the live training. It will give you step by step instructions on optimizing your profile. You will refer back to it often as you create a perfect search optimized LinkedIn profile.
Retail Value: $77.00
Yours Absolutely Free!
eBONUS #2 – Our Complete eBook "LinkedIn Success"
This up-to-date, information-packed eBook will teach you everything you need to know about becoming an expert on LinkedIn. Easy to read. Easy to understand. And, most importantly, easy to implement! You'll kick yourself for not using these strategies sooner!
Retail Value: $67.00
Yours Absolutely Free
eBONUS #3 – LinkedIn Success Resource Cheat Sheet
You'll also get access to a Rolodex of top sites, blogs, forums, tools, apps and services to get you even further.
Inside you'll find:
Top blogs and forums
Top tools
Top tips and how to's
and much more!
Retail Value: $27.00
Yours Absolutely Free
eBONUS #4 – LinkedIn Success Checklist
As you follow along during the class, and after you read the LinkedIn Success eBook, use this handy checklist that summarizes the points discussed.
Retail Value: $17.00
Yours Absolutely Free
eBONUS #5 – LinkedIn Success Mind Map
Many successful businesses use a mind map to see a visual flow of a process. A quick glance at this and you'll get an instant refresher of all the major points and action steps from the training.
Again, all of these valuable resource bonuses are yours FREE for attending the Leadstra LinkedIn Success Profile Optimizer Class.
Retail Value: $14.00
Yours Absolutely Free