Lead, Follow, or Get Out of the Way
We live in a time where it has never been easier to communicate. The phone in your hand or laptop on your desk can connect you with thousands (or perhaps millions) of others who share your passion and need your expertise. These people are eager to meet you.
At the same time, the habits of consumers have changed dramatically. With an abundance of information available, they self-educate before making decisions. If you are not part of that education process, you are irrelevant. And since technology changes so rapidly, even long-standing relationships can lose value if not actively maintained.
You Must Be An Influencer
The key is to put your expertise, experience, and skill into the arena so you can influence those who are looking for the solutions you offer. Whether your offer is a new business, a product, a service, a cause, or a hobby, the process is the same. Share what you know, build relationships, and build a community around you.
Much More Than Likes and Shares
If your strategy to grow your influence is to 'post and pray', you may see some results, but most likely you'll spend a lot of time with results that are less than ideal. And there is a simple reason:
Social Media is just that – Social.
If your content is not relevant, or not aimed a the right audience, it will not result in activity. If your platform does not have an engagement strategy, your content may be creating value but how will you know?
The Solution is a Solid Strategy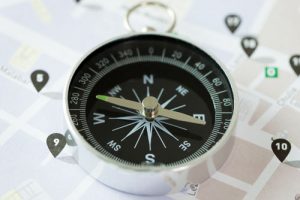 So you have a couple options. You can create a successful strategy, become a leader and an influencer and reap the benefits of your efforts. Or you can look around at others and try to copy their work. You might have some success. More likely, you'll spend a lot of time with little or no results. And there is always the option to just give up. Tell yourself that technology is too much of a challenge.
So what is it going to be? Lead…    Follow…   or Get Out of the Way
If you choose the first option – to lead, we'd love to help you. We have proven systems that allow you to build and execute your strategy.
Are You Are an Influencer?
If you'd like to learn more, take our free online survey and see if you might be an influencer. Or watch our free webinars and learn more about how Leadstra can help. The links are below.
Free Webinar
Learn how to Find Your Tribe using LinkedIn. Register below and learn 'The 5 Things Your MUST Know About LinkedIn'. Once you've registered, you'll be taken immediately to the webinar room where you can watch the program.