Frequently Asked Questions
We are often asked how Leadstra is different from other marketing organizations.  We think we are unique, so here are some answers to the questions we hear often.
What is Leadstra?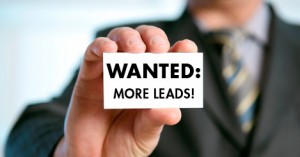 Leadstra provides transformational sales and marketing support to our customers.  Our strategies, tools, and support develop the systems that have your prospects seeking you out.  The result is increased growth, higher profits, and incredible relationships.
What Does Leadstra Do?
Leadstra starts with a concept.  We look for clients who want to be more than a transaction.  They seek to make an impact for their customers.  Once this mission is embraced within your organization, we help you build the marketing structures that let the world know.
We help build sales and marketing systems that start with lead generation and end with valuable closed sales.  In between, we help with customer relationship management, effective sales conversations, and management of the sales process.
Many of our clients enjoy the opportunity to share their experiences as they grow their businesses.  Our mastermind groups and webinar based training allow the learning process to continue as long as it is a value.
What Specific Services Does Leadstra Provide?
Road Map and Audience Inventory – This 4 to 6 session workshop helps you identify the perfect audience for your business.  Once identified, we help develop the messaging and connection strategies that will put you in front of them and get them to react to you.  Finally, we help you develop the tools, strategies, and sales conversations that turn these ideal prospects into valuable customers.
Lead Generation Tools – Leadstra has created several incredible lead generation tools.  These work with email, social media, mass media, and phone marketing to generate new touches to your business.
Lead Capture Tools – Once a lead has made themselves known, the real work begins.  Leadstra helps build lead capture tools including:  videos, landing pages, lead capture systems, email drip campaigns, engagement barter documents, and customer relationship management systems.
Content Development and Campaign Management – The proper strategy and the ideal tools are important, but they are just the beginning.  What you say and how you say it will have a huge impact on how the success your marketing campaign will achieve.  We help you develop, deploy, measure, and amend your messaging campaigns. Our media production division is Stream Three Creative.
eLearning – Learning is critical in the 21st Century. Whether you are training your employees, your clients, or your prospects, learning is critical to all. Our eLearning platform – called CognaPoint – is designed to allow you to train your community and engage with them as they learn.